Cape St Francis Shuttle Transfer Services
Sit back relax, let one of our Drivers Transfer you to or from the Airport or any destination around Cape St Francis and surrounding areas. Private Transfer Service available at any time on your request.
Est: 2005. All Vehicles have Legal Road Permits and Passenger Liability Insurance, Drivers have Professional Driving Permits for your Safety and Peace of Mind.

One of our friendly drivers will collect you from the Airport Your Hotel or Guesthouse and transfer you to any destination of your choise.

For Friendly, Professional, Reliable 24/7 Service Call us on 083 6111 003 or mail jbaycabs(@)gmail.com
Cape St Francis Tourist Information
The farmland adjacent to the Seal Point Lighthouse (built in 1878) known as "Kaap St Francis Vuurtoringmaatskappy" was swapped by developer John Booysen for his Chevrolet in 1963. A further 160 plots were later added, and went up for sale. Twelve shareholders bought in on the project for R1000 each and received a plot of their choice each in exchange for their investment.
In 1965 Cape St Francis was officially proclaimed as a town. This ended up in a court battle between Hulett and Booysen because of the name Cape St Francis. As a result, Hulett's township became known as Sea Vista until his wife Ann, suggested to call it St Francis Bay after the patron Saint of the Environment and Animals, St Francis of Assissi.
In 1978 Cape St Francis came under the control of Humansdorp Divisional Council and today locals are working hard in keeping it Clean, Green and Small.
Port St Francis Bay
Port St Francis is a privately owned working harbour and home to over 30 commercial chokka, hake and pilchard fishing boats, a recreational harbour with smaller deep sea fishing boats and yachts, as well as a residential area. The business area hosts various restaurants and shops. Ask for calamari tastings at the Seafood Market.
The marine life in and around the harbour includes whales, dolphins, seals, otters and marine birds. During the months June to November southern right whales visit the bay, and close encounters can be booked from the only boat based licence holder in the Kouga.
It is hard to imagine that until the 1990's the land where Port St Francis is today was untouched and consisted of a rocky shoreline and dunes covered by natural vegetation, as the rest of St Francis only six decades earlier.
The establishment of Port St Francis can directly be attributed to the growth of the chokka or squid industry. When this "white Gold" was discovered in the early 1980's (prior to this caught and used for bait only), the first pioneers flocked to St Francis Bay with their hand lines, jigs and open ski boats. The fleet worked from the northern base of the Kromme River, going to sea and returning on a daily basis.
As the industry grew, so did the boats and soon deck boats with crew cabins were used, so they could stay out at sea and fish over longer periods. The first freezer vessel was introduced in the early 1990's so boats could stay at sea as long as the crew had food and water or until the freezers were filled, quite often up to three weeks. Although this was good for the industry, it was bad for the economy of St Francis Bay - the vessels were too big to work from the Kromme River, and soon the fleet left for the bigger harbour in Port Elizabeth, taking not only the fishermen and their disposable income away from St Francis Bay, but also other related industries and the revenue they create.
The need for a harbour became evident and was spearheaded by the then Mayor, Jean Chaput. Mid 1997 saw the first freezer vessels arriving back in their new home, Port St Francis. An important contributor to the economy of the area was saved by the vision of Chaput and his partners.
Port Island (the piece of land where the four story apartments are build, securing the recreational moorings of Port St Francis), is a newly proclaimed piece of South Africa! If you look at the coastline, it is clear to see. As construction workers opened the basin of the Port, the rocks were deposited in a neat line in the ocean, forming Port Island.
On 10 December 1996 the minister of environmental affairs and tourism (Dr Pallo Jordan) and Deputy Minister of Finance (Ms Gill Marcus) officially opened Port St Francis, and included this piece of land into SA - which in fact should be indicated on all maps of the country.
Who to contact for more Info on Cape St Francis
St Francis Tourism
Tel: +27 042 294 0076
info@stfrancistourism.co.za

Tel: +27 (0)83 6111 003
Email: jbaycabs@gmail.com
Transfer Destinations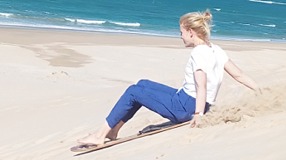 Adventures
Sandboarding, Surfing, Kayaking, Beach Rides, SUP's......
Active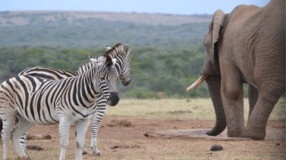 Overnight Tours
Enchantment Tours and Travel. Guided and Self Drive Tours Garden Route to Kruger
Tours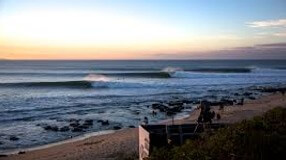 Day Tours
Enjoy a day out exploring the Eastern Cape.
Day