Addo Elephant National Park Day Tour From Jeffreys Bay, St Francis Bay and Port Elizabeth
Departs St Francis Bay 9:30 am, Departs Jeffreys Bay 10:00 am and Port Elizabeth at 11:00 am Duration 6-8Hrs
We leave in the morning for a scenic drive to one of the most popular game reserve in the Eastern Cape, the Addo Elephant Park. Addo has the largest concentrated population of elephant in the world in one place and features the Big 7. We enter the Elephant Park in search of the Rhino, Elephant, Lion and many other animals. Relax and enjoy yourself. This includes transfers to and from Addo Elephant Park, game viewing in an area holding the densest populations of elephant in South Africa.
We offer reliable Airport Transfer service to and from port Elizabeth Airport to Jeffreys Bay, Aston Bay, Marina Martinique, Paradise Beach, St Francis Bay, Cape St Francis and surrounding areas.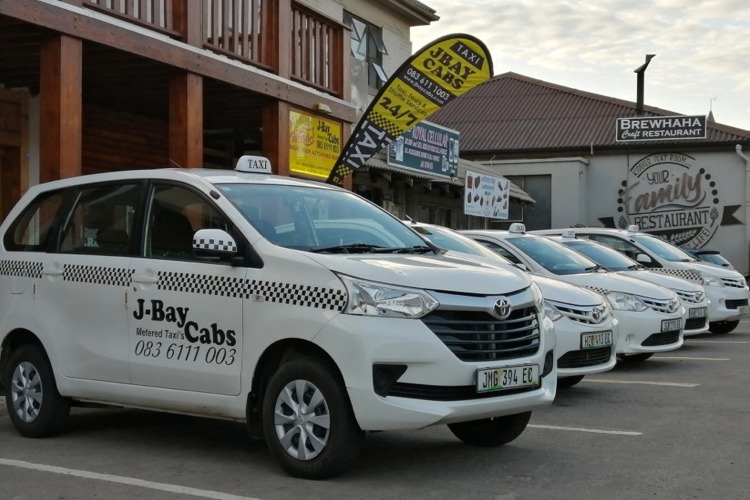 J-Bay Cabs offers a meter Taxi/Cab service in and around Jeffreys Bay. Transport to a local restaurant, a night out or going to a funtion we will get you there and back again. Dont Drink and Drive call a Cab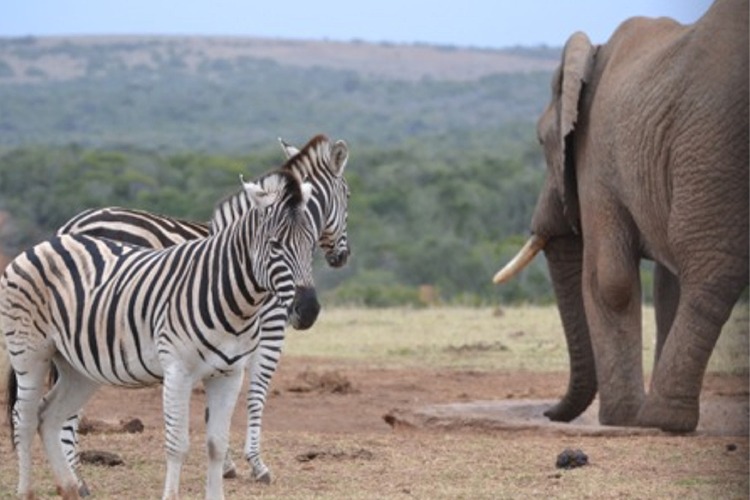 A selection of Day Tours and Adventures available from Jeffreys Bay, Addo Elephant park, Tsitsikamma National Park, Safari Game Drives, Surf Spot Tours, Bungy Jumping Bloukrantz Garden Route and much more.
Book Airport Transfers Online
Rates displayed is for single person or first two passengers. Extra passengers can be added at discounted rates, up to six passengers per vehicle.
Gqeberha Port Elizabeth (PLZ) Airport Private Transfer Service, Transport to any destination in the Eastern and Western Cape including Cape Town International Airport.
Book a airport transfer online below, instant confirmation and pay securely online.
(NB)If booking a trip less than 12 hours before your flight please contact us with a Call or Whatsapp to confirm availibility.
Extras Features We Offer
JBay Cabs Office is located in the centre of town in the main road central to the nightlive. Guests are welcome to wait for the cab in the safety of the lounge covered by cctv cameras for your safety
Free WiFi and Netflix available to passengers in the waiting lounge, if you need to kill some time before your airport transfer or activity feel free to chill in the lounge.
We pride ourselves in our clean modern regularly updated fleet of vehicles, vehicles are regularly serviced and gets a roadworty test each year. All vehicles fully insured with passenger liability.
A lot of baggage, No problem, we have trailers for those extras like surfboards, Child and baby booster seats, Larger preople carriers that can take up to six passengers
J-Bay Cabs services Jeffreys Bay
available car types
We only use Toyota vehicles for their high safety rating
pick-up & drop delivery service
Food and More Delivery service to Your Door in Jeffreys Bay, We deliver groceries, meals, drinks, parcels, medication, pet dood all convenienty to you. view our selection of online Menu's HERE and place easy order online.
day tours from jeffreys bay
Sit back relax, let one of our Drivers take you on a Full or Half Day Tour to any of the many destinations around Jeffreys Bay. Addo Elephant Park, Tsitsikamma National Park, Game Drives and much more.
Rates displayed is for single person or first two passengers. Extra passengers can be added at discounted rates, up to six passengers per vehicle.
Adventures Jeffreys Bay
We will transport you to adventure activities Jeffreys Bay, Bungee Jump, Sandboarding, Kayaking, Surf Lessons, Stand Up Paddle Boarding, Fat Bike Beach Rides, Waterfall Adventure Trips and much more.
email subscription
Join our mailing list to receive updated on JBay Cabs and Jeffreys Bay Whats Happening